Top Destinations in Europe Denmark for the tourist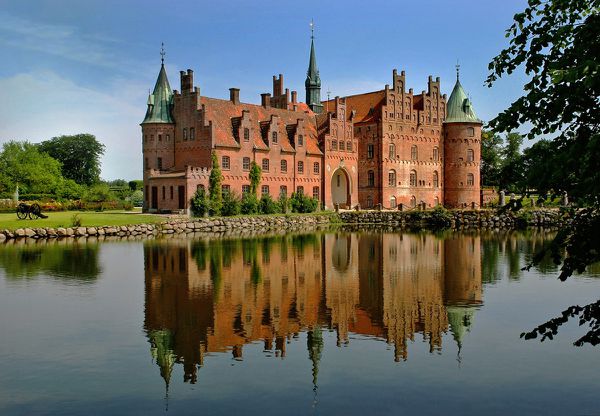 Top Destinations in Europe Denmark for the tourist, Denmark captures global imagination as the epitome of a civilised society, and punches above its weight on many fronts…… progressive politics, urban planning, sustainability, design, architecture. Recent global crushes, freshly exported from Copenhagen include city cycling culture, the New Nordic culinary movement, and brilliantly addictive TV drama series…… The same passions, enriched with an adult appreciation for Denmark's egalitarianism, its belief that cities belong to people not cars, and its endless quest for hygge…… it helps that everything is easy on the eye…….. the unfairly attractive locals, yes, but also the architecture, the landscapes and the interior design!

Copenhagen is the coolest kid on the Nordic block. Edgier than Stockholm and worldlier than Oslo, the Danish capital gives Scandinavia the X factor. Just ask style bibles Monocle and Wallpaper magazines, which fawn over its industrial-chic bar, design and fashion scenes, and culinary revolution. If you love castles, Denmark has almost as many fairy tale castles as it does fairy tales! Visit the picturesque region of North Zealand just outside Copenhagen where you will see Kronborg Castle!

The oldest section of Copenhagen's inner city is often referred to as the Medieval City….however, the city's most distinctive district is Frederiksstaden, developed during the reign of Frederick V. It has the Amalienborg Palace at its center and is dominated by the dome of Frederik's Church or the Marble Church and several elegant eighteenth-century Rococo mansions. The National Museum, the largest museum of archaeology and cultural history and Denmark's National Gallery or Statens Museum for Kunst is the national art museum with collections dating from the twelfth century to the present…… in addition to Danish painters and contemporary renowned artists represented in the collections…..a historical green space in the north eastern part of the city is Kastellet, a well preserved Renaissance citadel that now serves mainly as a park. Another popular park is the Frederiksberg Garden, a thirty-two-hectare romantic landscape park. It houses a colony of tame grey herons and other waterfowl. The park offers views of the elephants and the elephant house designed by world famous British architect Norman Foster of the adjacent Copenhagen Zoo, the largest zoo in Denmark!

Sometimes referred to as "the City of Spires", this city is known for its horizontal skyline, broken only by the spires and towers of its churches and castles. Most characteristic of all is the Baroque spire of the Church of Our Saviour with its narrowing external spiral stairway that visitors can climb to the top!

Dating from the nineteenth century, tasteful Tivoli wins fans with its dreamy whirl of amusement rides, twinkling pavilions, carnival games and open-air stage shows!

Danish culture gives children a beautifully natural place in society. 'The Happiest Place on Earth'?....... Disneyland may lay claim to the cheesy slogan, but you may think that Denmark's Legoland, though considerably smaller, may give it a run for its money... Funen or Fyn in Danish is Denmark's proverbial middle child. Lacking Zealand's capital-city pull or Jutland's geographic dominance, it's often overlooked by visitors, who perhaps make a whistle stop visit to Hans Christian's Andersen's birthplace and museum in the island's capital, Odense. Easily the largest and most varied of all Danish regions, central Jutland encompasses dramatically different features, from the calm beaches of the sheltered east coast to the wild and woolly west coast, battered by North Sea winds. Lying in between, offering visual stimulation among the flatness, are the rolling hills and forests of the Lake District.

Viking fans will be wowed by the superb Viking Ship Museum, which displays five Viking ships discovered at the bottom of Roskilde Fjord. The impressive Dutch Renaissance-styled Frederiksborg Slot spreads across three islets on the castle lake. The oldest part of the castle dates from the reign of Frederik II, after whom it is named Roskilde Domkirke is not merely the crème de la crème of Danish cathedrals, this twin-towered giant is a designated Unesco World Heritage site.

For free entertainment you can stroll along Strøget, which in the late afternoon and evening is a bit like an impromptu three ring circus with musicians, magicians, jugglers and other street performers!
The city is increasingly recognized internationally as a gourmet destination. These include Formel B Restaurant, and Churchill, Kadeau, Kiin Kiin…… Denmark's first Michelin-starred Asian gourmet restaurant, the French restaurant Kong Hans Kælder, Relæ, Restaurant AOC, and, each with two Michelin stars,Geranium and It is possible to find modest eateries servingopen sandwiches, most restaurants serve international dishes.

Iceland and Finland are also considered as part of Scandinavia with beaches aplenty, besides icy cold water, and a thermal beach in Reykjavik in Iceland, heated by hot water, to the tourist delight. Scandinavia, surprisingly, is rich with sandy, soft and warm beaches, interspersed all over its terrain. There are beaches which allow pets, have soft sand, offer water sports and playgrounds for children, making them tourist hot-spots.
Compare and review holiday rentals at http://www.joytravels.co.in/international-holidays/europe-holiday-packages.html when looking for holiday accommodation in Denmark.
Share this post